Our

75cl

glass bottle
of still water
Because of its unparalleled elegance, the Bonneval 75 cl glass bottle of mineral water is suitable for all occasions: with family, friends, colleagues…
The history of this age-old water with its remarkable properties goes back to antiquity. In addition to the 75 cl bottle, our drink is available in different formats (50 cl 100% recycled plastic bottle of sparkling water and 1L 100% recycled plastic bottle of sparkling water) and in natural form (50 cl bottle of still water, 1L bottle of still water and 75 cl bottle of still glass water). All our bottles are sold in Savoie and in mainland France.

A particular richness in minerals
at 1391 mg/L and a pH of 6.6
A new iconic bottle for this Savoyard artesian spring.
Bonneval has taken another step towards a sustainable vision by producing a customised glass bottle dedicated to professionals in the hotel and restaurant industry.
Responding to a need for durability of the container, glass also allows for an aesthetic upgrade for professionals making this water a real gastronomic argument. This new bottle, designed by Alban le Henry, is manufactured in a short circuit, thus responding to the ethical commitments that form the basis of Bonneval's DNA today.
The label, meanwhile, has been brilliantly redesigned by the Lonsdale agency to fit the new glass design.
A unique
taste
A product of rare quality, Bonneval water has circulated for over 1500 years in the Alpine rocks before gushing out naturally at its point of emergence. It has maintained all its authenticity thanks to its deep purity and unique mineral balance.
The journey of this artesian water through the French Alps gives it an exceptional richness in minerals. Natural mineral water is the only water that has health-promoting properties.
A preserved
resource
Located 6 kilometres from Bourg-Saint-Maurice in Savoie, the source of Bonneval water is at the junction of the village of Versoye, on the road to Les Chapieux and Cormet de Roselend. As artesian water, Bonneval water gushes freely from the surface of the earth without the need for any intervention. We do not drill into groundwater to access it, thus preserving and respecting the place of water in the natural cycle. In addition, we use less than 20% of the spring's capacity for environmental reasons.
A reasoned
packaging
Fully aware that we are in possession of a valuable resource, within a fragile natural area that needs to be preserved, we aspire to a global approach to reducing our ecological footprint. To this end, we are committed to providing nature-friendly packaging to drastically reduce our energy impact.
We use high end technology to produce a 100% recyclable label for our 1L water bottles. The printing ink used on this 1L container is fully biodegradable. Thanks to our anticipation of market trends, we are currently the only brand to offer 100% recyclable packaging, replacing non-recycled plastic film.
The 75 cl format
For your meal with family, couple or friends, the 75 cl glass bottle of water will sublimate your table and will certainly attract the attention of your guests. It brings all the purity of Bonneval mineral water. With its sleek design, this glass bottle – ideal for sharing – adds a touch of elegance to any lunch or dinner, whether private or professional. By choosing our 75 cl bottle of sparkling water, refinement and delicacy will be the order of the day!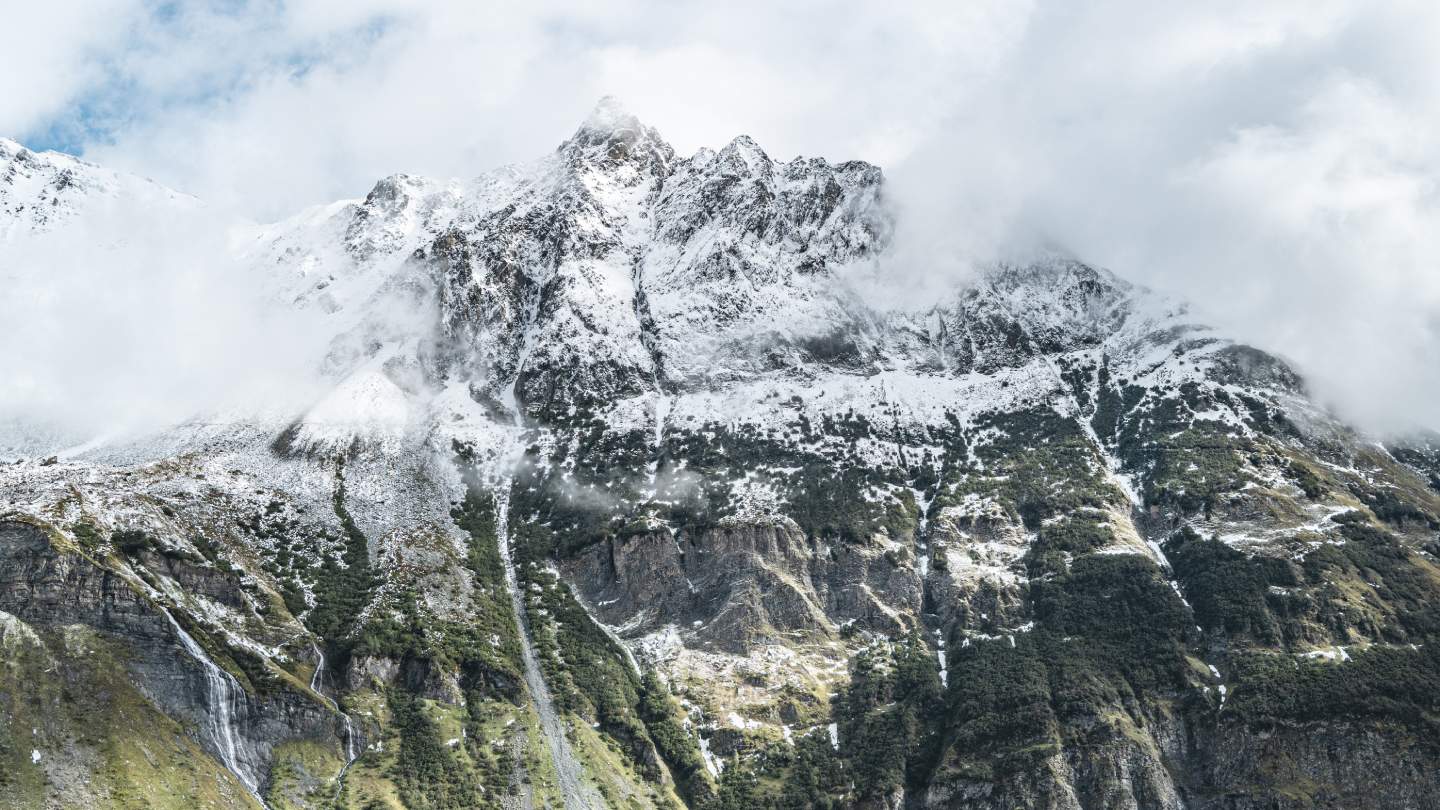 Bonneval Waters : the official brand of Bonneval water
At Bonneval, we believe in a world where man lives in harmony with water and is at one with nature. A world where we rediscover ourselves and where reciprocity and concern for our environment are fundamental.
To drink Bonneval is to reconnect with the world in order to better reconnect with oneself.
Located in Savoie, Bonneval mineral water gushes out naturally in the heart of the French Alps in the commune of Bourg-Saint-Maurice, in the Haute-Tarentaise. Focus on this thousand-year-old resource, which has been promoted since 2017 by the Bonneval Waters brand.
The origins of Bonneval water
An extremely precious resource, the water of Bonneval – intimately linked to the Savoyard heritage – has passed through the ages without a wrinkle. It gushes out at Bonneval, a village in Bourg-Saint-Maurice, in the heart of the Haute-Tarentaise valley.
This thousand-year-old water, whose first written traces date back to Antiquity, is renowned for its exceptional mineral properties. After becoming a beneficial remedy in the Middle Ages, it naturally evolved into thermal water used for therapeutic purposes in the 17th century. There were many projects in the following centuries, but none of them came to fruition until the creation of the Bonneval Waters brand in 2017.
Today, Bonneval water – bottled just 4 kilometres from its point of emergence – is sold in Savoie and throughout France. Bonneval Waters offers this drink in still and sparkling versions in 50 cl and 1L recycled plastic bottles. There is also a 75 cl glass water bottle available in both varieties.
The founders
In 2017, Jean Moueix and David Merle decided to join forces to create the Bonneval Waters brand. The former has been fascinated by mineral water since his childhood. This is why he wanted to embark on this adventure to share this elixir, a true gift from nature. Having a strong relationship with the earth and the elements, the second joined the project a year later and became the company's general manager.
The two founders wanted to share Bonneval water while addressing specific issues to which they were trying to provide innovative solutions. Bonneval water, naturally mineralised, is a consumer product free of pollution and does not undergo any artificial treatment. It also benefits from health-promoting properties. Consumers can therefore drink it on a daily basis as part of a healthy and balanced diet.
The commitments
With the aim of living in harmony with nature, Bonneval Waters promotes sustainable and ecological practices. All actions and decisions taken express the desire to drastically reduce our environmental impact.
Four main principles govern this main objective:
RPET plastic bottles
Made from 100% recycled materials, our 50cl and 1L water bottles are made from recycled plastic (RPET) that has already had a first life. This is currently the container with the lowest environmental impact.

Reasoned packaging

Today, we are the only company specialising in water to offer fully recyclable packaging due to the choice of cardboard instead of plastic packaging. The cap of our bottles is also 100% recyclable. Thanks to the advanced technology used, our label is made of bio-sourced materials with 100% biodegradable printing ink.
Des choix industriels éco-responsables
Nous valorisons la seconde vie des déchets industriels. Pour cette raison, nous récupérons les eaux exploitées lors du processus de production afin de les réutiliser dans d'autres cycles. L'électricité à laquelle nous avons recours est à 90% verte. Concernant les transports des bouteilles d'eau, ils sont réalisés la plupart du temps avec des camions roulant au gaz naturel.
Une ressource protégée
Nous sommes pleinement conscients de valoriser une source d'une grande valeur. C'est pourquoi nous exploitons moins de 20% de sa capacité. L'eau non récupérée poursuit ainsi son voyage dans les nappes phréatiques. En prélevant seulement une fraction minimale de la source d'eau de Bonneval, nous préservons la cohésion avec la nature. Pour des raisons environnementales, le site d'embouteillage se situe à 4 kilomètres à peine du point de jaillissement.